Dr. Klein M.D.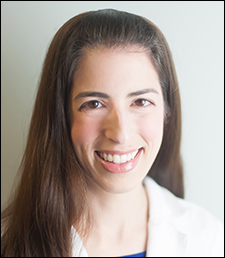 Dr. Klein graduated summa cum laude from the University of Pennsylvania with an undergraduate degree in biology in 2004. She received her medical degree from the University of Pennsylvania School of Medicine in 2010. Dr. Klein completed her internship in internal medicine at Lankenau Medical Center in 2011. She then returned to the University of Pennsylvania to complete her general dermatology residency, which included pediatric dermatology training at the Children's Hospital of Philadelphia.
Dr. Klein has a strong interest in complex medical dermatology. During medical school, she completed a clinical research fellowship in the field of autoimmune connective tissue diseases, such as lupus and dermatomyositis. In addition, she is fellowship-trained in the field of cutaneous oncology, with a particular focus on melanoma and cutaneous T-cell lymphoma. She has published a number of articles in leading dermatology journals and textbooks. In addition, she has presented at both regional and national meetings in the fields of dermatology and rheumatology. She enjoys working with children and has volunteered her time at local schools to teach children about sun safety.
Dr. Klein in board-certified in dermatology. She is also a member of the American Academy of Dermatology and the Philadelphia Dermatological Society.